The Most DependableEasiestBestMost Trusted Carbon Dioxide Solution for Los Angeles-Area Businesses
We bring food- and medical-grade CO2 to your business, when you need it, without any hassle.
Carbon dioxide (CO2) is part of the air we breathe. In its purified, concentrated form, it has a whole host of uses, from carbonating beverages to enabling minimally invasive surgeries.
At CalOx, we can provide standard and custom mixtures of USP, beverage- and food-grade concentrated carbon dioxide, as well as custom mixtures with CO2 and air, helium, hydrogen or nitrogen. We can also provide everything you need to safely store and use CO2.
However your Southern California business uses carbon dioxide, CalOx is here to help, just like we have been for over 80 years.
​
We Specialize in Carbon Dioxide for Your Business
Our company is built to deliver carbon dioxide (CO2) to businesses like yours. Small and medium-sized businesses may be an afterthought for our competitors, but for us, you're at the core of what we do.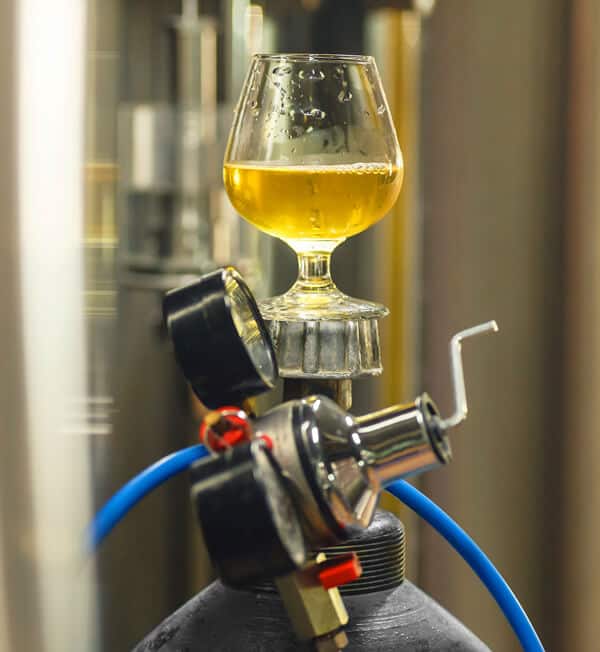 Beverage Service
From the soda guns behind Los Angeles' trendiest speakeasies to taps at craft breweries and soda fountains at quick-service restaurants, CO2 is essential to carbonation.
Food Manufacture
Liquid carbon dioxide is often used for rapid cooling or freezing during the food production process.
Dental Practices
CO2 lasers can reduce patient discomfort, increase procedure speed, and reduce or eliminate the need for sutures in many cases.
Dermatology Practices
CO2 laser resurfacing is a popular procedure designed to minimize wrinkles, reduce facial scarring, even out skin tone and restore skin's elasticity.
Veterinary Clinics
In progressive veterinary practices, practitioners are learning the benefits of performing surgeries and procedures with CO2 lasers.
Surgery Centers
Medical-grade CO2 helps surgeons perform laparoscopic surgeries, while CO2 lasers offer unmatched controlled cutting technique.
See What Our Customers Have to Say
"Calox is a fantastic company. They're highly responsive and always get the job done. They have a can-do attitude."
Jim Pratt,
Respiratory Therapy Supervisor, Olive View Medical Center
"Calox has been wonderful to work with. They are always very prompt and their customer service is outstanding! I highly recommend their services!"
Danielle Spangler,
Owner, Beach Life Fitness Boutique
Delivered on Demand, or on Schedule
We make it easy to get the gases you need, when you need them. Call us to schedule a delivery when you're ready, or set up an automatic subscription and let us make sure you never run low and never have to worry about scheduling deliveries.
We've been delivering medical gases to Los Angeles-area businesses since 1936. Today, we serve the entire greater Los Angeles area with dependable deliveries and service.
At CalOx, we offer all the gases your business needs, including:
Nitrogen Gas & Liquid Nitrogen
Nitrous Oxide
Medical Oxygen
Compressed Air
Carbon Dioxide Equipment, Accessories & Service
CalOx is also a full-service provider of carbon dioxide equipment and supplies.
Beverage Carbonation Equipment
Liquid & Gas CO2 Storage Containers
Cryogenic Gloves & Aprons
Tubing & Fittings
Cryosurgery Equipment & Accessories