Fighting the COVID-19 pandemic has taken the teamwork of many. And no one knows this better than CalOx CEO, Steve Yaeger, who partnered with a local Los Angeles hospital to help COVID patients recover with the aid of durable medical equipment.
In an interview with HomeCare Magazine, Yaeger shared how he received a call from a doctor at LAC + USC Medical Center, a local teaching hospital operated by Los Angeles County. The doctor asked Yaeger about his thoughts on storing portable durable medical equipment (DME) systems in the emergency room so that patients who could successfully recover at home could go home with a system. Yaeger loved the idea and agreed, even though it meant that he soon found himself fielding 4 a.m. texts — well before CalOx opened. In an effort to meet the growing needs of the hospital and its patients, Yaeger partnered with the hospital's clinical team to provide complete at-home setups that included a portable oxygen concentrator and pulse oximeter.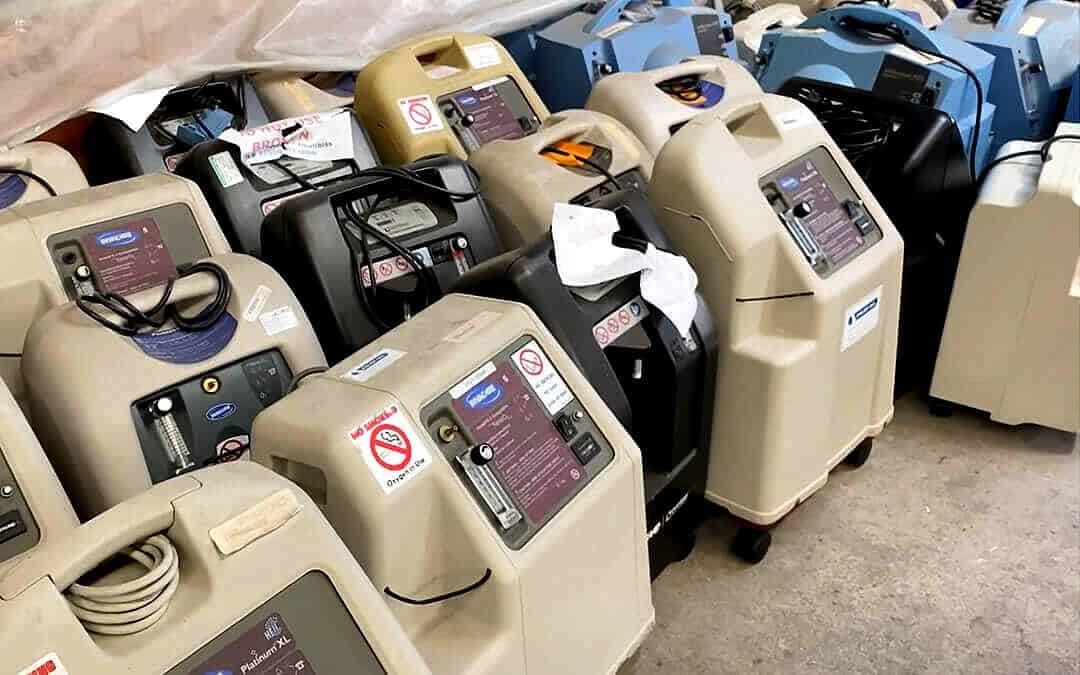 While these additions to the setups helped ensure successful patient recovery, that's not where CalOx stopped. With their decades-long expertise, CalOx trained hospital staff on patient education and setup. They also helped the clinicians with a new protocol that specified when the users should report back to the hospital. CalOx's respiratory therapists also conducted a telehealth visit for new patients within 24 hours to make sure they were using the equipment correctly and kept a spreadsheet with data on each patient — data they shared with the hospitals. Thanks to CalOx's supplies and help, the majority of patients were going home on oxygen and recovering within two to three weeks.
Even though CalOx found themselves in demand, leading to supply shortages and crazy lead times, they managed to expand to a second hospital in the Los Angeles County system, where Yaeger would pick up broken concentrators and refurbish them. At the worst peaks in the pandemic, they were delivering 18 to 25 units a day. But CalOx's support was much needed, with patients and nurses alike celebrating their arrival, as it meant more oxygen and supplies.
Since supplies were in such high demand, CalOx created a system to ensure that the equipment would be used. Each patient received their oxygen equipment under a tent outside the hospital entrance while waiting for their ride home. This process did take some trial and error to improve the flow, but Yaeger and his team worked nonstop to keep up with the demand — even in the face of supply chain delays. And CalOx's work did make a difference: The doctor they partnered with published a study showing that of the 621 COVID-19 patients tracked, none died at home or on their way back to the hospital, and only 8.5% returned to the hospital within 30 days.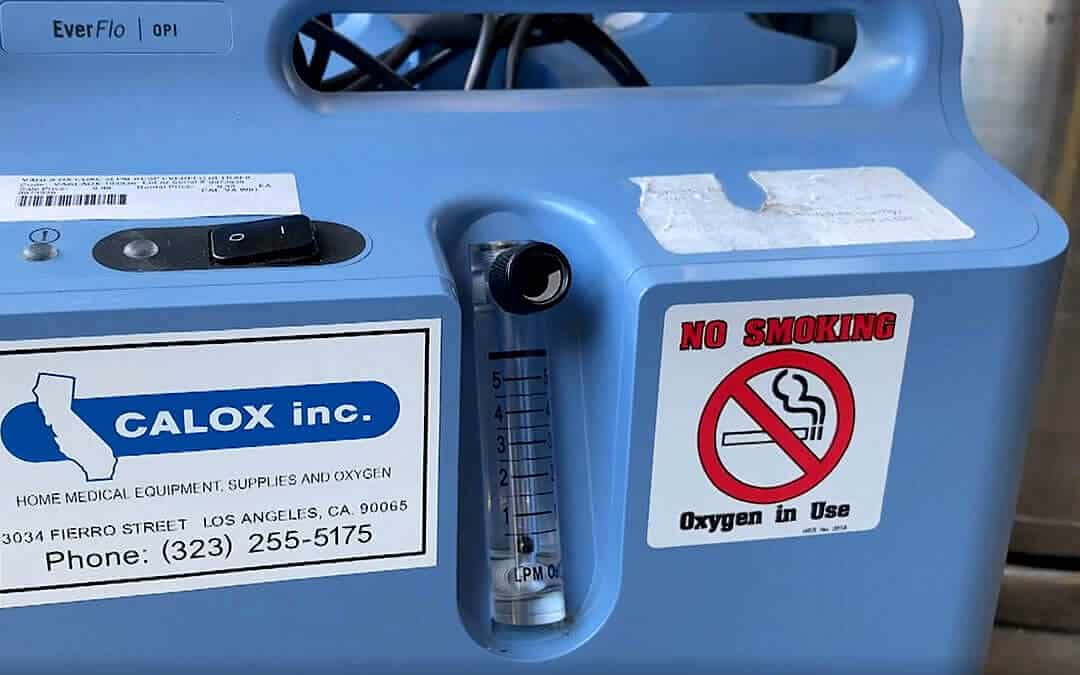 Aside from saving hundreds of lives, CalOx's actions have changed the course for their company and healthcare providers alike. Yaeger says the model that they developed in the pandemic could change the way DME providers do business even after the pandemic is over. The close work with LA hospitals also boosted CalOx's relationship with county health officials and others. "They knew that all they had to do was make a phone call and we'd be there to help take care of the patient and keep them out of the hospital," Yaeger said. So while CalOx may seem like just an equipment rental company, they have proved to be an exemplary clinical provider and partner.
If you are a healthcare provider and need a partner like CalOx, let's have a conversation.  We've partnered with hospitals, clinicians, EMTs, medical groups, and nurses to deliver supplies, equipment, and medical-grade oxygen throughout Los Angeles and surrounding counties. 
Source: https://www.homecaremag.com/december-2021/how-calox-changed-delivery-model